CD-13 Document Camera
Add new life to any lesson with the high-performance Epson® DC-13 document camera. This portable performer makes it easy to capture and display books and experiments with clarity, thanks to a large imaging sensor and 16x digital zoom. Hi-def lessons are simple, with HDMI® digital connectivity and HD 1080p resolution. Share magnified images with the microscope adapter. Or, record audio with video using the built-in microphone. At 30 fps, video playback is seamless. And, there are convenient Freeze and Capture buttons. You can even save lessons on an SD card1 or computer.
The following items are available for loan. This is restricted to NAD schools.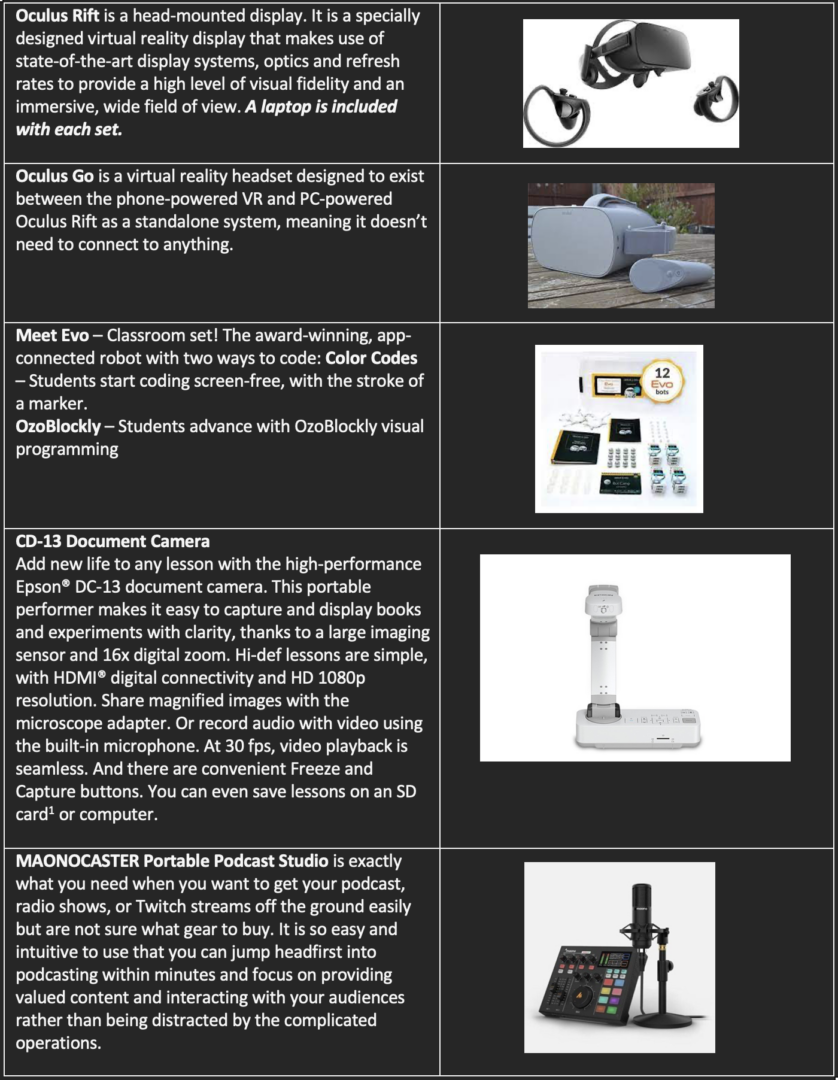 Click here to reserve one of these options. Schools are responsible for cost of repair/replacement if damage occurs during the duration of the loan.