Empowering people with the passion and skills necessary to further the Kingdom of Christ in the 21st century.
Adventist Learning Community
The Adventist Learning Community (ALC) is a Seventh-day Adventist ministerial and educational platform designed to strengthen professionals through continuing education courses, teaching courses, ministerial training, and dissemination of uniquely Adventist content for the church community and beyond.  Because courses and resources are online, you can access your materials anywhere you have an internet connection at your convenience.
We have selected courses and resources that are featured on the NAD Office of Education Department page.  These are available to NAD Educators when logging in with their Adventist Education Dashboard login credentials.
Take advantage of your ePortfolio! A direct line between your completed courses/PD activity and your Union Certification Registrar! For a personalized view of your portfolio, to request CEUs, or view your course list, click on the Dashboard link in the top right of the ALC page.
Adventist Colleges/Universities Summer School
Summer Professional Development for Teachers From Adventist Universities
Andrews University
Southern Adventist University
Oakwood University
Southwestern Adventist University:  On Campus or  Distance Education
Union College
The Adventist Learning Community is pleased to announce that Adventist Teacher Connect is now live.  ATC will provide a central connecting point for Adventist teachers and schools in the NAD and around the world.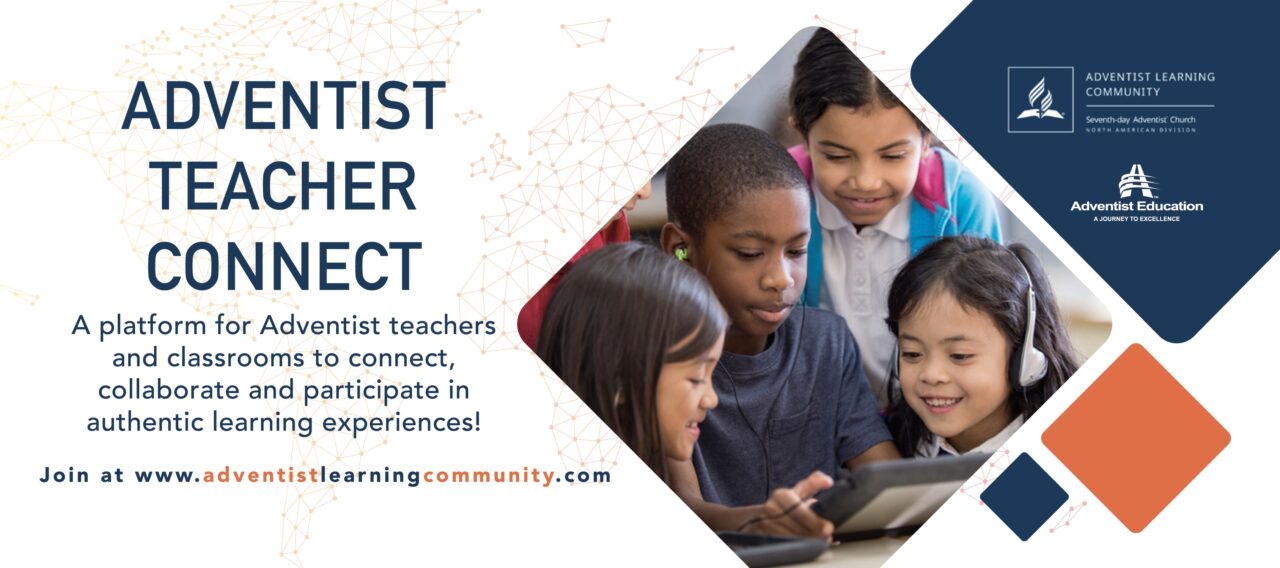 Click here to join Adventist Teacher Connect
Take a moment to complete your profile on ATC.   This can be a brief introduction about yourself and/or your class and what activities you would be interested in doing with another teacher and class.  Download the Connect Teacher Guide for ideas.
There are 2 main apps available now on this platform, Connect and Participate.
Connect: 
This is a database of Adventist teachers around the NAD and around the world willing to interact and collaborate with other teachers.   There are many cool activities you can do with a partner teacher.  Browse through teacher profiles; find a teacher you are interested in partnering with and then connect virtually with them and their class.  If time zones are a challenge, you can send each other videos or use other creative ways to communicate.
Participate:
This section is dedicated to Project-Based Learning. This is where you can find ready-to-go project ideas, share your own project ideas and share your completed projects with the community of teachers.   If you have a PBL idea that you would like to share, click on "suggest a project" and simply follow the prompts to outline the project steps.  If you have completed that specific project, post your completed project too, including any pictures or videos you have.
If you run into any difficulties or have any questions, please contact Paola Oudri.  Feel free to spread the word and invite your teacher colleagues to join.